If you want to remove a product from your requisition, you will have to remove the corresponding requisition line.
1) Find the line you wish to remove, go to the "Actions" menu on the right side of that line and click the "Edit line..." option.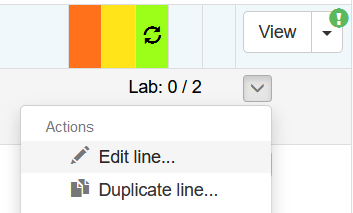 2) Scroll down to the end of the window, and uncheck the "Line is active" check-box.

3) Click Save.

The line you selected is no longer shown for your requisition.
⭐ Tip: If you need to recover the line you deleted, you can always go to the Filter options and select the "Show disabled lines" option. You will be able to re-activate the line, if you want, by selecting the "Line is active check-box".