1) To reset your password, go to https://www.laborders.com.
2) On the top right corner click on "Entrar / Login" button.

3) Click on "Forgot password?".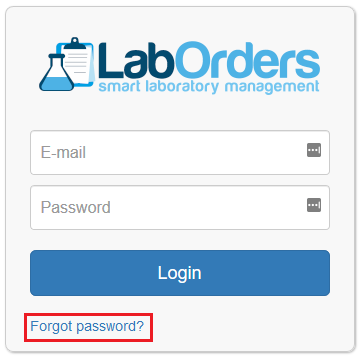 4) Type the e-mail address you use to login to LabOrders.
5) Check captcha to confirm you're not a robot.
6) Click on the blue button "E-mail me an access link".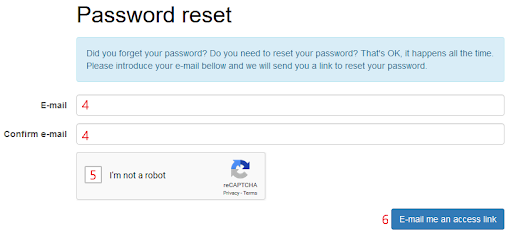 7) LabOrders will immediately send you an e-mail with an access link.
⚠ If you don't receive an e-mail within 5 minutes, please contact our Help Desk team.